Thousands years of tradition, combined with new biotechnology for
skin and hair care, beauty and wellbeing
Inspired by the gift of nature, Dr. Dabour cosmetics harness thousands of years of tradition and advanced bio-technology to extract unique botanical properties for skin & hair health, beauty and wellbeing.
Manufactured in the heart of the Galilean mountain range, home to the Dabour family, these chemical-free derma-cosmetic products are enhanced with the vitality of their native surroundings, capturing the spirit of nature in the full range of premium products for facial care, anti-aging, hair care, toiletry and medical purposes.
From research to end-product, the entire production cycle is executed at Dr. Dabour's laboratories through advanced biotech formulation methods. The range of eco-friendly & vegan products based on natural herbal ingredients such as olive leave, medicinal plants and orchid extracts, capture the essence of nature in a wide variety of high-quality hydrating, nourishing, age-defying and balancing derma & hair solutions.
WHY CHOOSE US
Where Social Care & Skin Care Meet
Social commitment, health and ecological values are the pillars on which Dr. Dabour established his company in 2010. Deeply rooted in his tradition and native surroundings, with extensive scientific knowledge, experience and bio-technological competencies, Dr. Dabour has created an exclusive range of cosmetics and derma-cosmetic products offering customers the full scope of product lines for natural high end products for skin care, hair care and treatment while fostering a friendly, fair, and creative work environment, which respects diversity, new ideas, and hard work. A dynamic and innovative company with sound business relations, Dr. Dabour continuously expands its markets while developing new products to answer the need for healthier, skin care products and top-quality cosmetics to customers worldwide.
Nature is where the Dr. Dabour cosmetics story begins. The descendent of a long line of Druze living in the Galilee, a passionate scientist and leading pharmacist, Dr. Dabour researched the origins and secrets of the natural preparations used for generations by Druze women. His research encompassed all aspects of local rural life and cottage industries which depended largely on nature's ability to provide and preserve. Dr. Dabour's research and discoveries of both the traditional methods and the botanical properties of the plants he integrated with his profound knowledge of pharmacology and modern formulation technologies to create a prominent cosmetic and cosmeceutical industry that is rooted in traditional practices yet manufactured by modern 21st Century technologies.
Social Awareness & Sustainability
Dr. Dabour's social vision and awareness is anchored in his belief in social responsibility towards his community. He empowers the women whose knowledge inspired his research and products by training and providing them with employment and an opportunity to earn a livelihood without breaching social and traditional norms. Dr. Dabour cosmetics' all female workforce operates the entire production, packaging and shipping of products and operates the welcoming visitor's center and shop. Following the pioneering footsteps of Dr. Dabour's wife Naziha, one of the first female teachers in their community, the family's social awareness extends to devoting time teaching and educating local Druze children as well encouraging scientific studies and entrepreneurial projects in the local schools. The Dabour family also supports community activity for the elderly by introducing them to healthy life-style and nutrition at the senior citizen's club.
The healthy and beautifully the skin begin from inside. Dr. Dabour has followed a unique approach to skincare to develop and manufacture natruceutical solutions that act and prove signs of aging. Dr. Dabour skincare range combines special top ingredients of herbal peptides and amino acids with biothenology of liposomes and nano sphers to bind the bioactive and bio vector substitutes of creams and natural active boosters. This synergistic technology works at the inside level and takes anti-aging and skincare products to a high level for repairing and protecting skin and hair.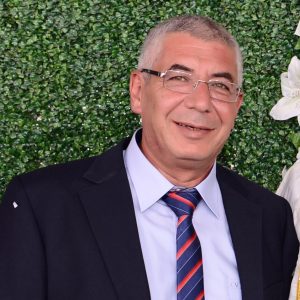 A profound knowledge of the treasures of natural which contribute to the dermatological bio-chemical and physiological processes is a boundless source for producing exclusive product lines for healthy skin and a youthful complexion.  
My Galilean landscape is abundant with ancient olive groves. My research discovered that olive leaves hold the secret of longevity of these olive trees. I believe that natural substances which benefit plants – can be applied to skin care as well.  This is what inspired me to develop preparations from both Orchids, also known for their natural vitality and durability, and olive leave extracts harnessing these characteristics to improve skin care products and create an exclusive anti-aging line of cosmetics. We continue developing new pure and effective products for well-being and a better environment"
Sincerely Yours,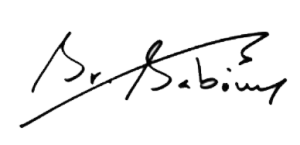 Dr. Dabour, Founder
I would like to thank u from the depths of my heart for giving me my smile back, only one week later I see an amazing result thank you for fulfilling my dream after 6 months of unsuccessful treatment by dermatologists.
Do you remember when I was at your center and I bought a problematic skin care cream because I have AD, this cream was very useful, The itchiness passed and the skin become smoother. so I would like to ask if I can get it in double size
Good morning, I want to tell you about my son. A short time ago, his skin was full of red spots and itchy, neither family doctors nor dermatologists were able to treat him, so we decided to consult Dr.Dabour about that, Dr.Dabour gave us a body cream that at the first day all the red spots became rash but on the next morning we didn't find any rash or spots. Now we don't use anything but Dr.Dabour products. It's not that I'm making an advertisement. that's a real story !
Many hours of being in the pool caused my hydro therapist friend to have skin lesions which no skin product could treat. One week after starting treatment with Dr.Dabour's body cream the lesions disappeared.
Yesterday I felt that my skin was dry, slightly red and unpleasant to the touch because of the weather. I used Dr.Dabour body cream and I am very thankful, it was like magic with wonderful result, I woke up on the morning with a better feeling.
I use Dr. Dabour products and I enjoy the rich formula absorbed in the skin, which make me feel wonderful with gentle fragrance of flowers. Before I leave the house, I apply moisturizer and nourishing cream with a sun protection factor. When I have skin irritation or stings, I use a cream for problematic skin. I also use face cream, eye cream and serum. I love Dr. Dabour's products because he is a pharmacist and he has a great knowledge. All are natural products without chemicals.